Astro Awani Niaga Spotlight on Progressive Wage Model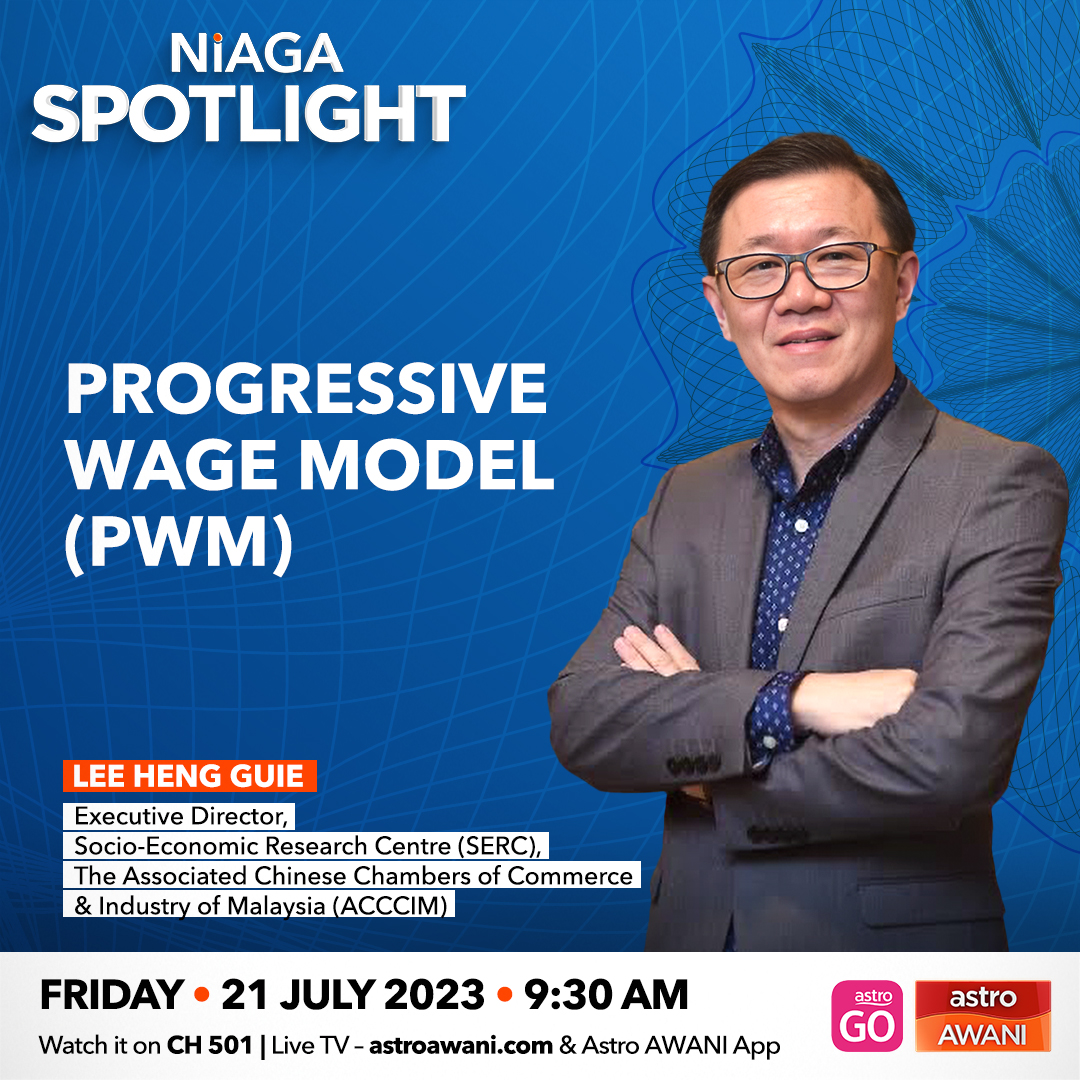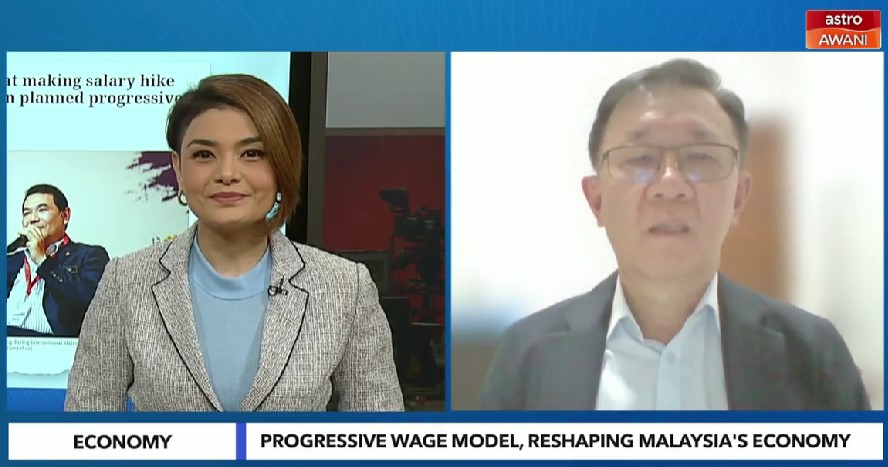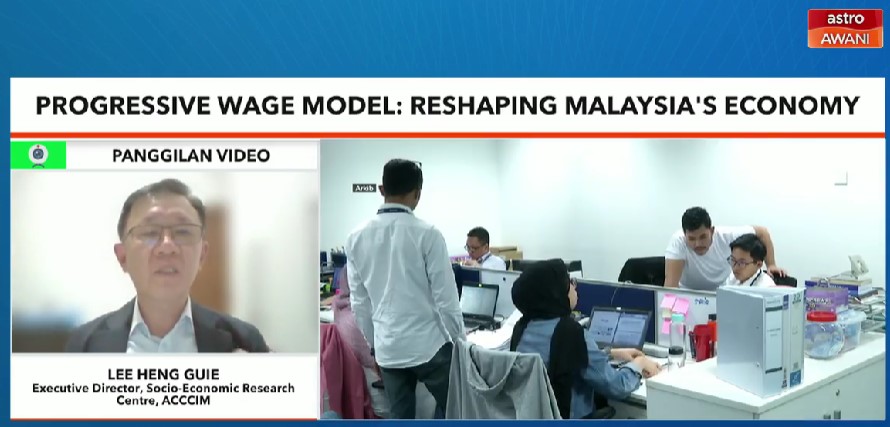 The Progressive Wage Model (PWM) is a wage structure to uplift low wages of workers through upgrading skills and improving productivity, especially in labour-intensive sectors like retail, food services, waste management, etc.

With anticipated increases in prices of daily goods by 5%-20% in Q3- there are rising concerns for lower-income households employed in such sectors.

In line with addressing this, the Ministry of Economy is presenting the Madani government with a policy paper for a Progressive Wage Model (PWM) in early August.